kiki
東京白金台にある、八芳園のギフト開発。日本庭園で有名な八芳園の課題は、結婚式場のイメージから脱すること。
土日だけでなく、平日も利用客を増やしたい。
若い方々への認知を強化したい。歴史的建造物なので、どうしても老舗のイメージが強い。カジュアルなアイテムで、新規顧客を誘致したい。
八芳園の場外に店舗を構え、八芳園のイメージを変えていきたい。
そこで企画したのが、オリジナルのチョコレート。八芳園の特徴である、日本庭園の四季を表現した。フレーバーは、日本各地の日本素材。全国の生産者の方から素材をいただいて、和のチョコレートが完成した。引き出物としても人気が集まった。
PLANNING
Developing gifts at Happo-en, in Shirokanedai, Tokyo. The challenge of Happo-en, which is famous for its Japanese gardens, is to break out from its image of wedding halls. We want to serve customers not only on the weekends but also on weekdays. We want to increase awareness among the youth. As the shop is based in a historical building, it only has the strong image of an old building. We want to attract new customers with casual items. We want to set up shop outside of Happo-en and change the image of the area. Therefore, we decided on original chocolates. We expressed the four seasons of Japanese gardens, which are a feature of Happo-en. The flavors include Japanese ingredients from Japanese regions. We developed a Japanese chocolate by receiving ingredients from producers all over Japan. They have also become popular as souvenirs.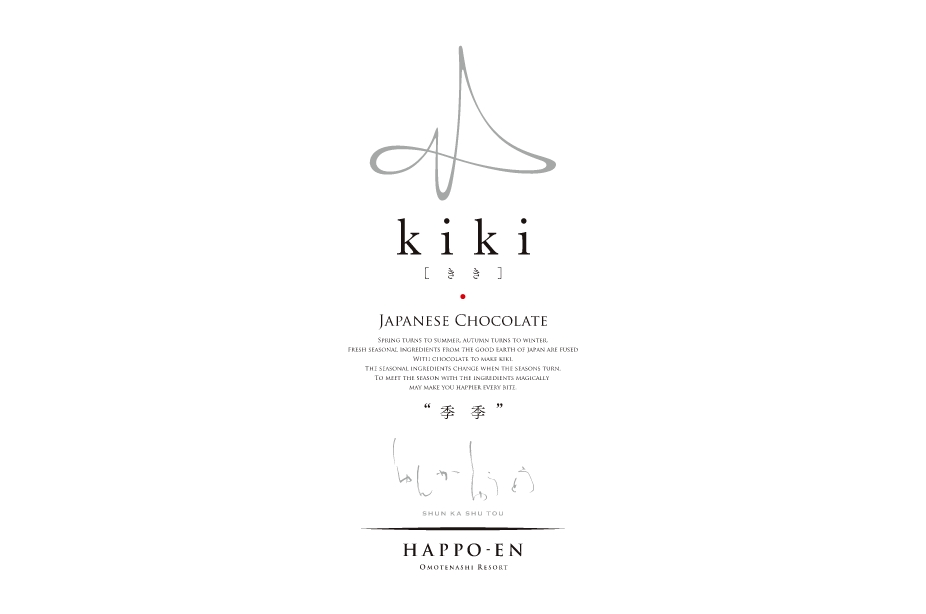 DESIGN
しゅんかしゅうとう『kiki』というブランド名に決定。キャッチコピーは、『きせつ、めぐり、であう』。ロゴマークは、4つの季節を4拍子のリズムで表現。白金プラチナ通りに店舗を構えた。フレーバーは、春、夏、秋、冬の素材を用いた。例えば、春は桜の塩漬けで味付け
した。ショコラティエは、野口和男に依頼した。
We decided on the brand name "kiki" to evoke the image of Shunkashuto, "spring, summer, autumn, winter." Our catchphrase is "seasons, cycles, encounters." The logo is a four-beat rhythm that expresses the four seasons. The shop is located on Shirokane Platinum Street. Flavors include ingredients from the spring, summer, autumn, and winter. For example, spring chocolates include seasonings with salted cherry blossoms. The chocolatier is Kazuo Noguchi.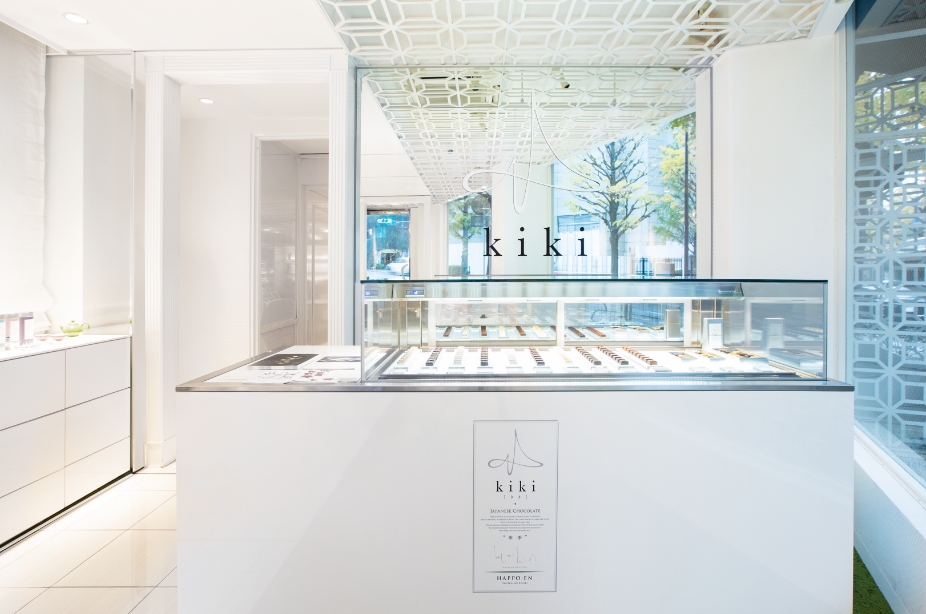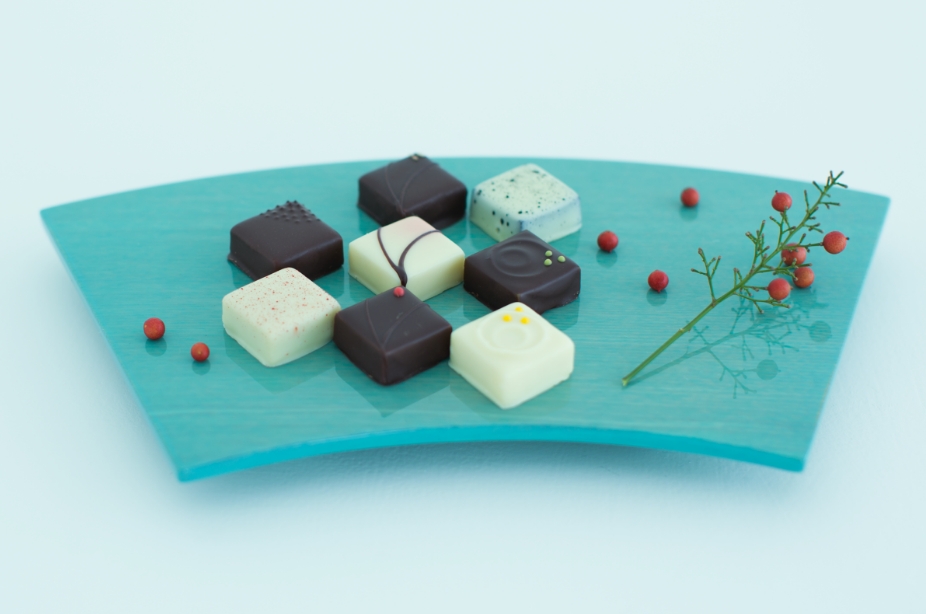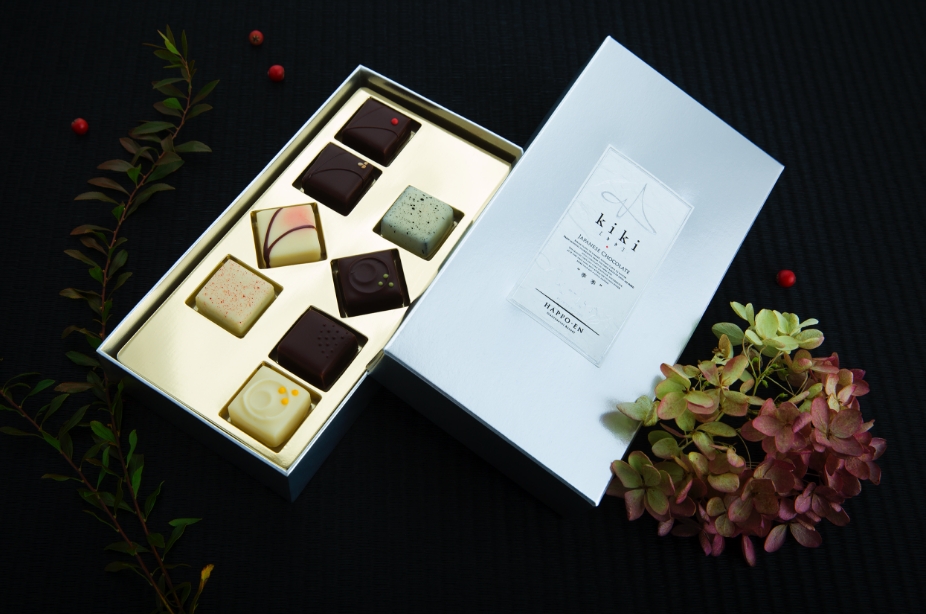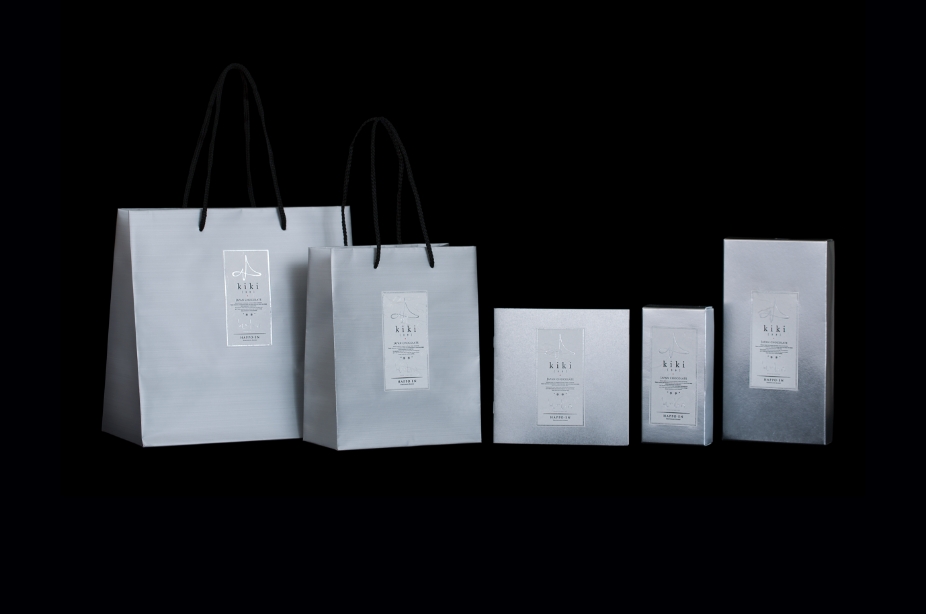 FOOD DESIGN
全国各地をめぐり探してきた、8種類のフレーバー。桜の塩漬け、竹炭のパウダー、無農薬のすだち、酒造の酒粕、抹茶、紫 蘇、国産胡麻、ゆずなど、珍しい素材にも挑戦した。
Eight types of flavors were found after searching all over the country. He has taken on the challenge of rare ingredients including salted cherry blossoms, powdered bamboo charcoal, organic sudachi, sake lees from brewing, matcha, perilla, Japanese-grown sesame, and yuzu.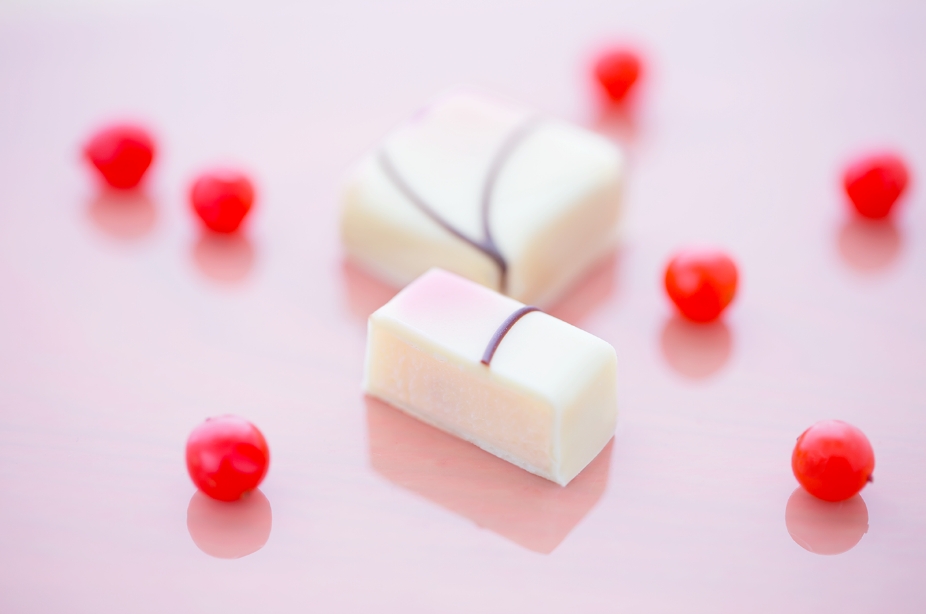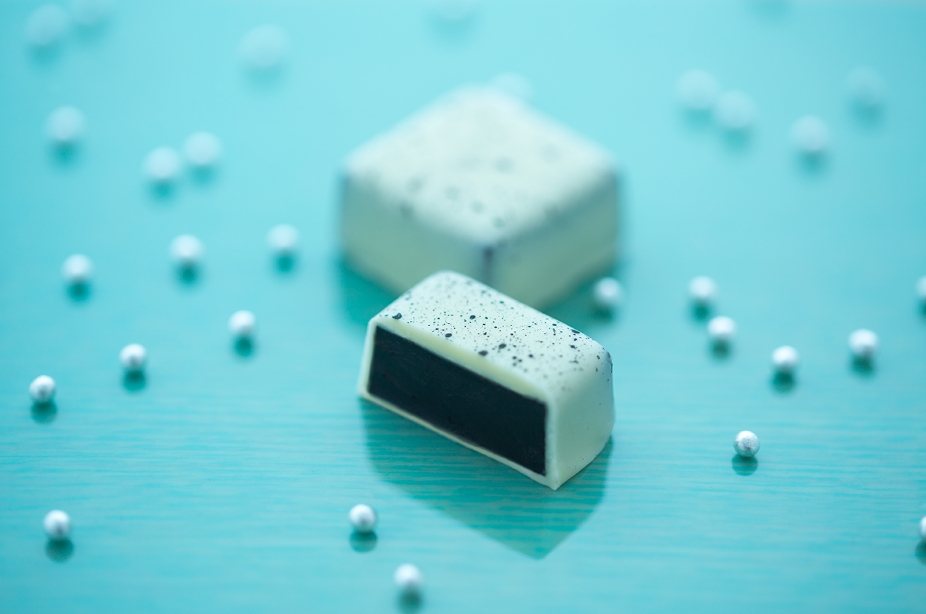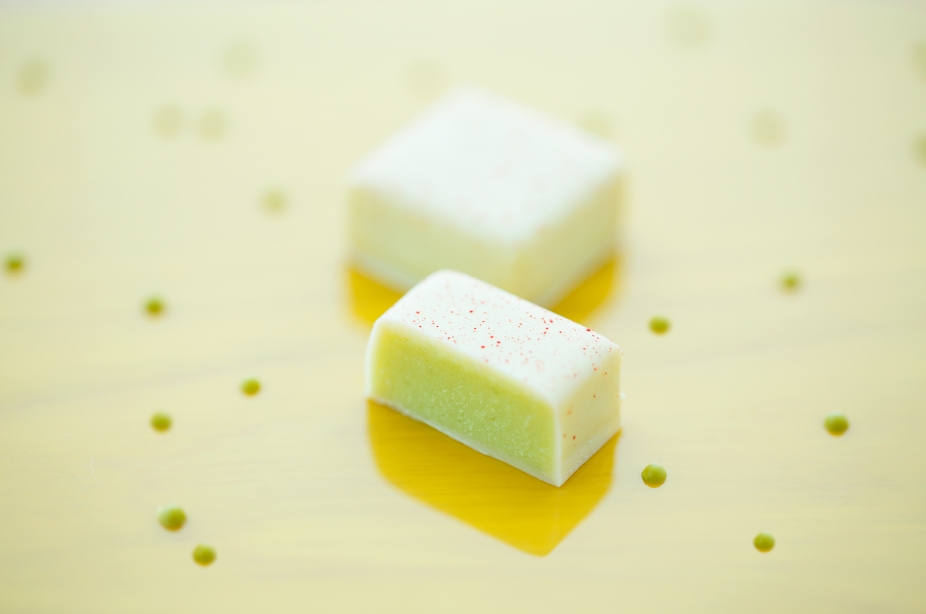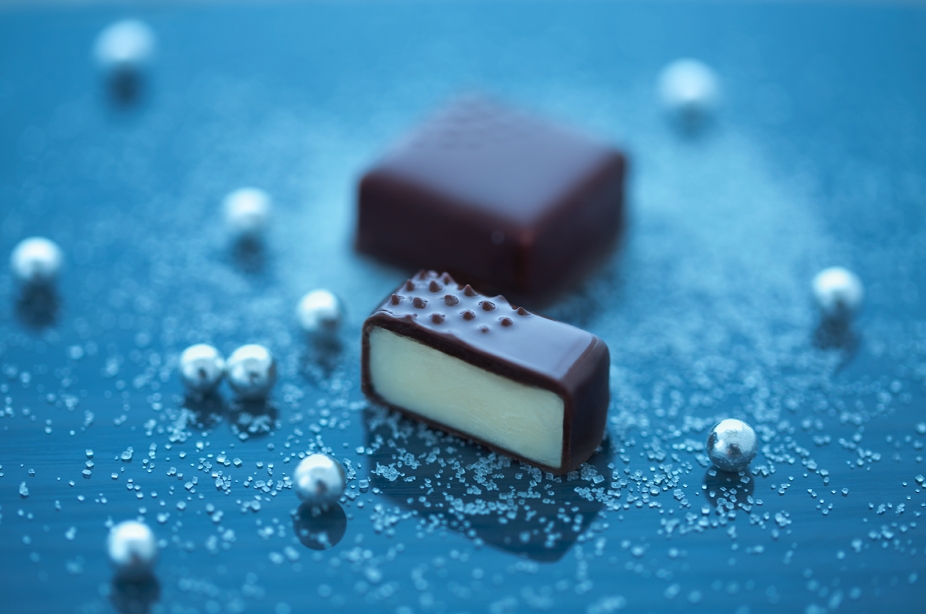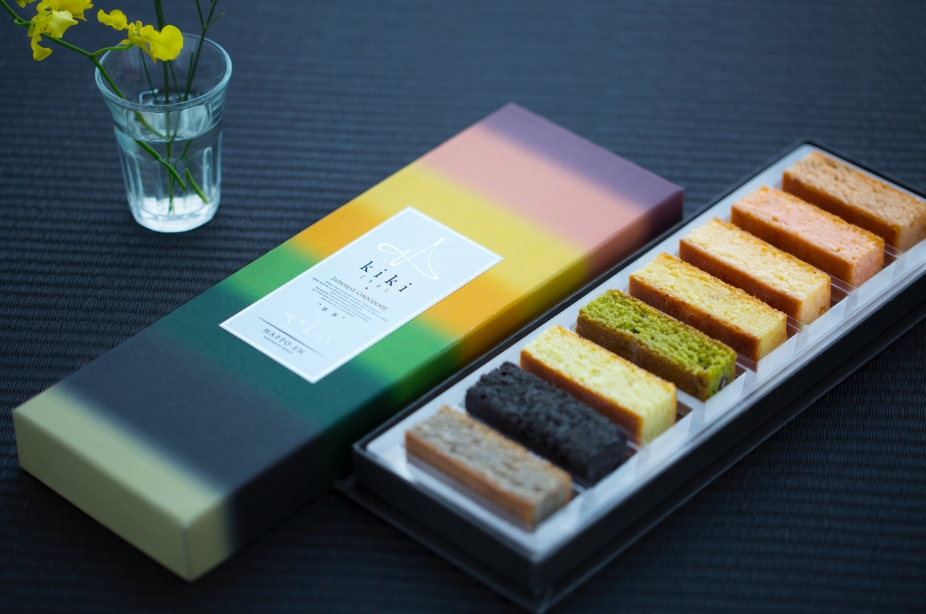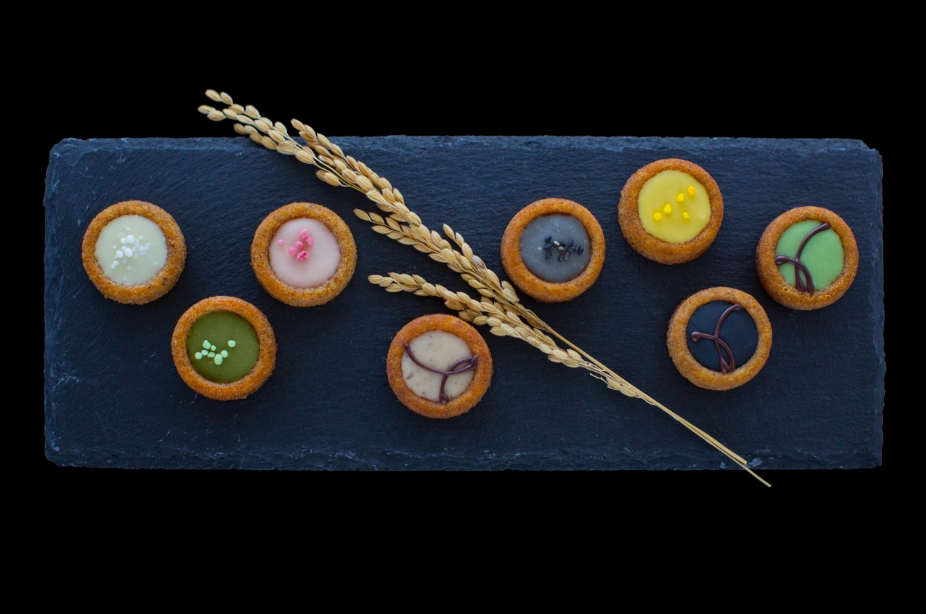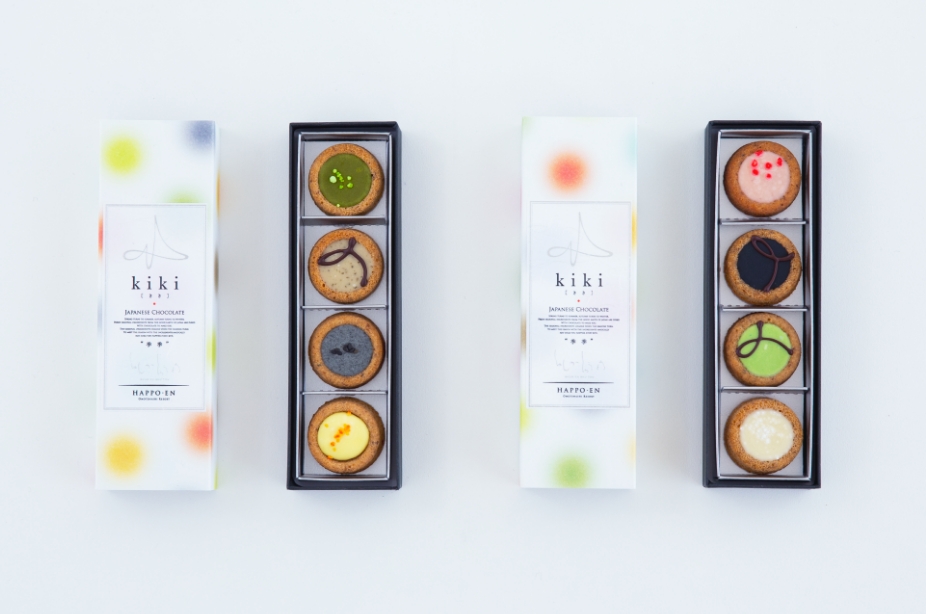 PROJECT DATA
CLIENT

株式会社 八芳園
CONTENTS

Brand logo
Brand naming
Interior design
Package design
Food design
Package design
Food design
Shooting coordination
Still photography
ONLINE STORE