CRAFTSMAN'S DAY by Okawa City(1)
福岡県大川市。家具の生産で有名な街。人口の減少、売り上げの低下など、様々な課題を抱えるなか、2018年の11月に観光客を集めるためのイベントを企画。
工場見学を主とする内容を考えた。イタリアのデザイナーに来日してもらい、世界に通用するデザインの家具作り。地元の食材を生かした料理開発。
それによる観光客の増加、工場見学による、若い職人の成長もみられた。海外からのバイヤーなども多く訪れ、3日間で来場者数、約7000人という結果となった。
Event production
Okawa City, Fukuoka Prefecture. A town famous for producing furniture. We planned an event in November 2018 to attract tourists amidst a variety of challenges, including population decline and decreased sales. We planned content primarily involving factory tours. We had an Italian designer visit Japan to make furniture with world-class design. We developed dishes that used local ingredients. This resulted in larger numbers of tourists and the development of young craftsmen due to factory tours. There were also many buyers from overseas, with around 7000 visitors in three days.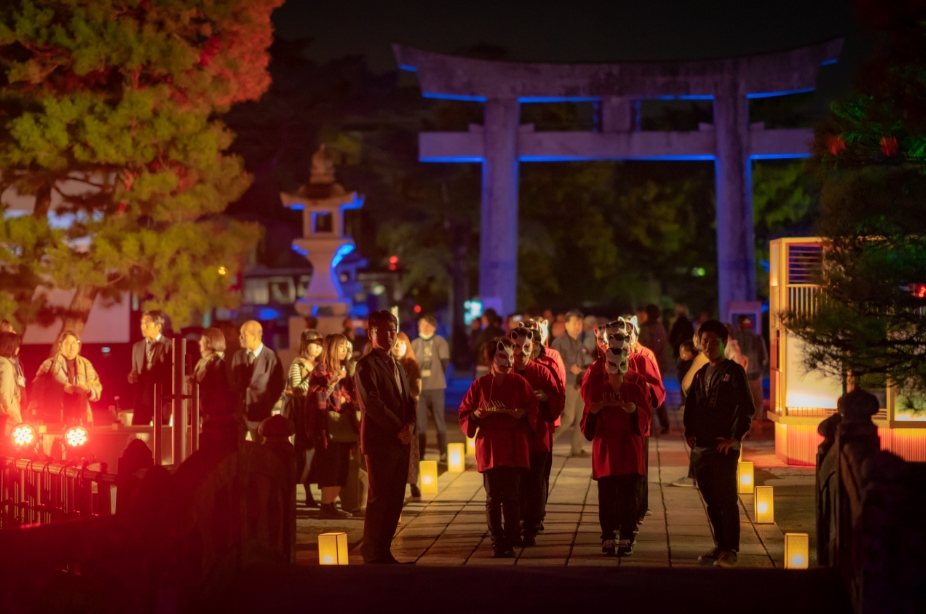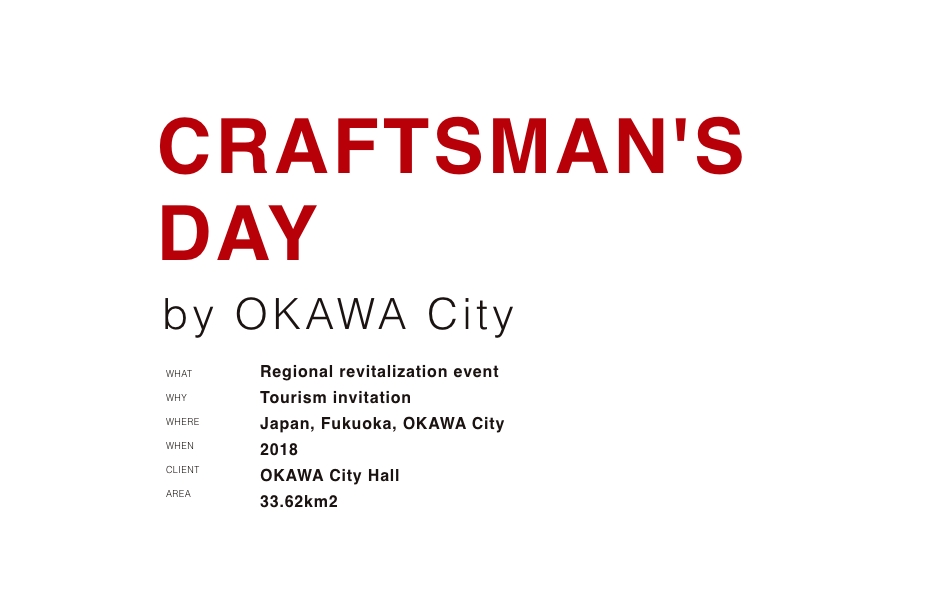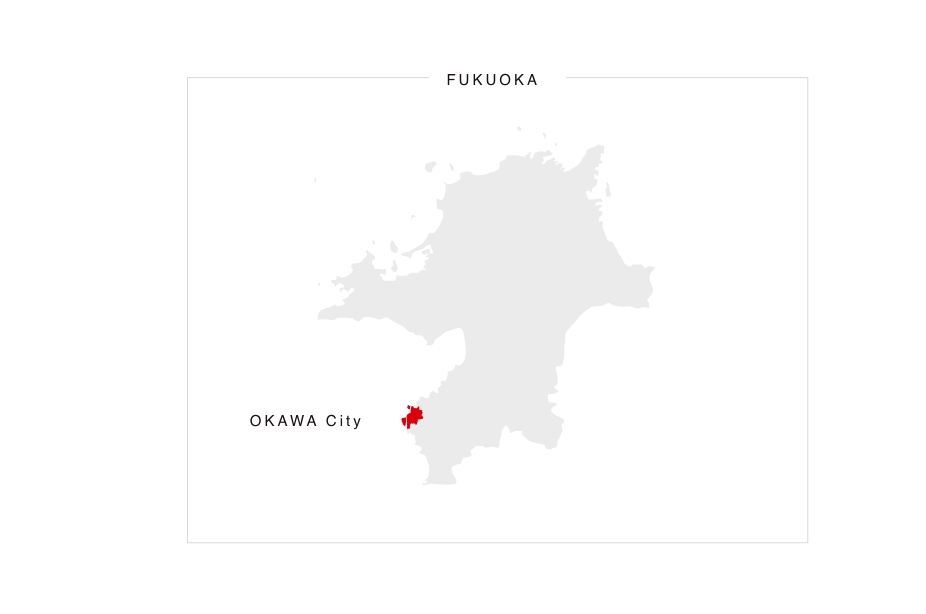 Production by projection mapping
地元の食材を使って、フードを開発。本殿には、パナソニックの協賛によるプロジェクションマッピングをするなど、古いものとテクノロジーを掛け合わせた演出を試みた。
We developed food using local ingredients. We attempted to perform with a combination of older products and technology, such as conducting projection mapping through sponsorships with Panasonic.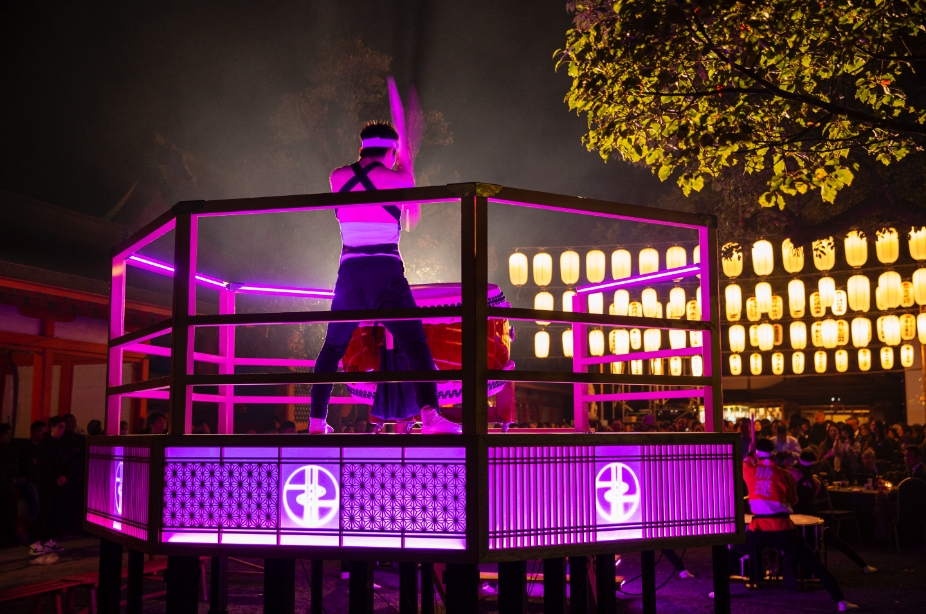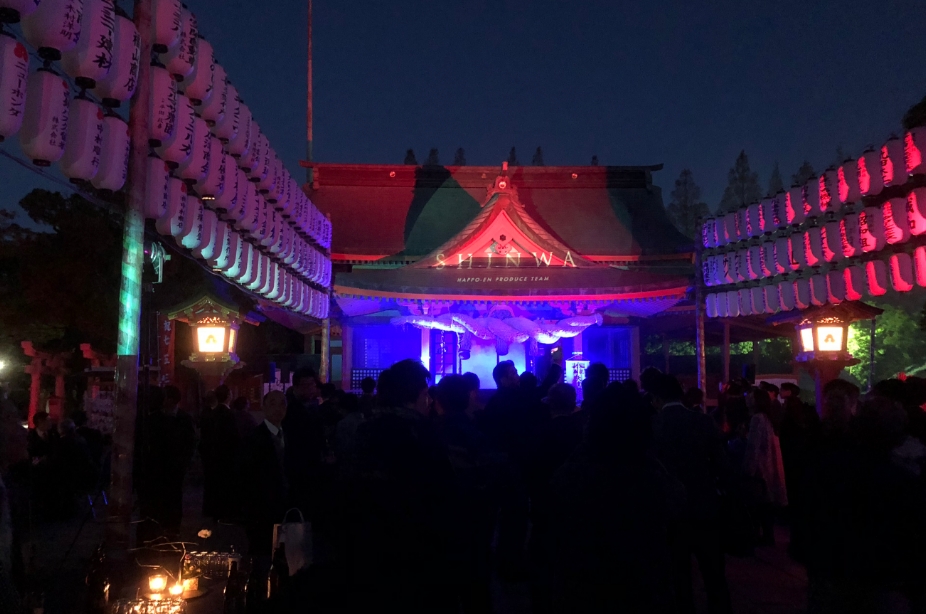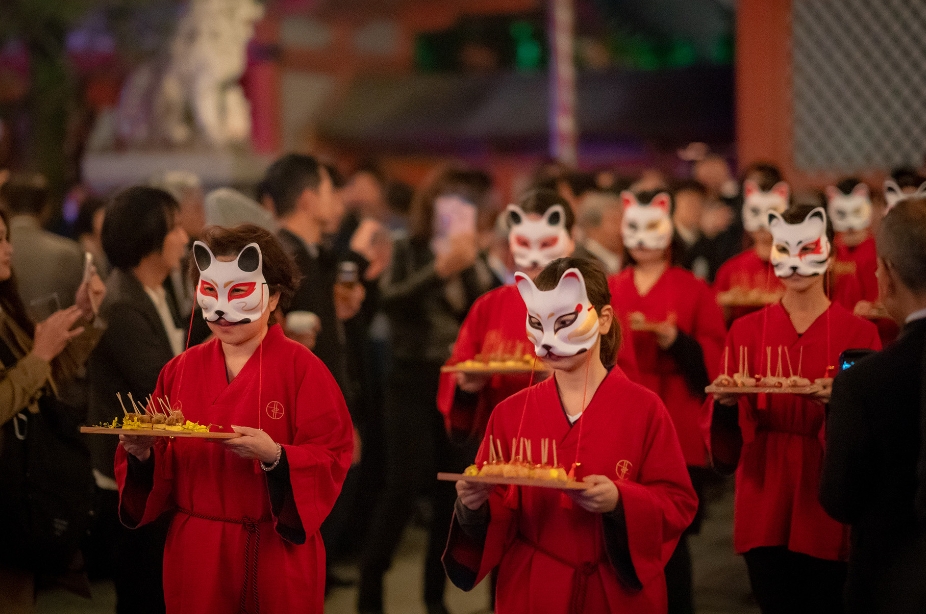 Production by food
地元の料飲組合の方と、フィンガフードを開発。地元の食材、酒、酢、木工技術を用いて大川市でしかできない料理を作った。
We developed finger foods with local beverage associations. We created dishes unique to Okawa city by using local ingredients, sake, vinegar, and woodworking techniques.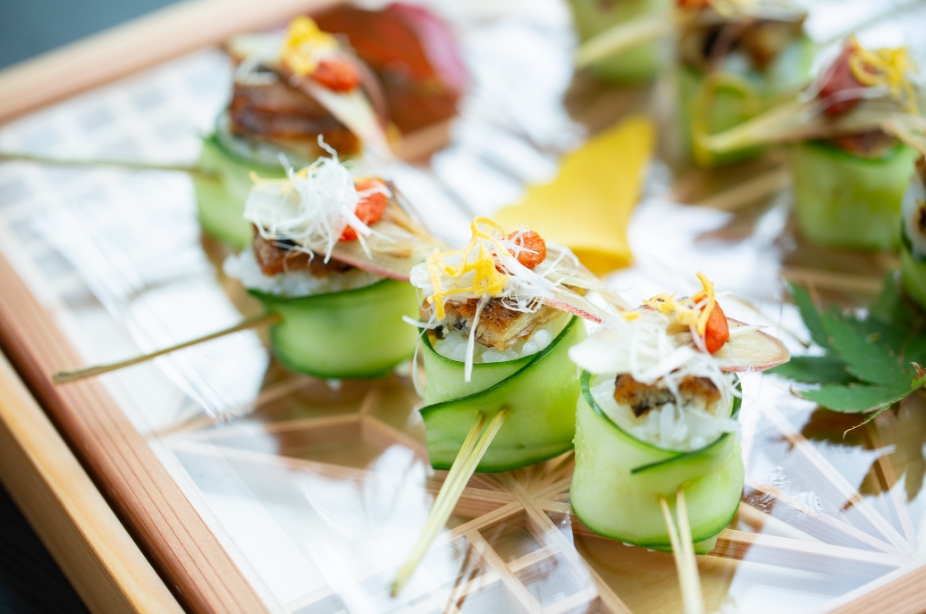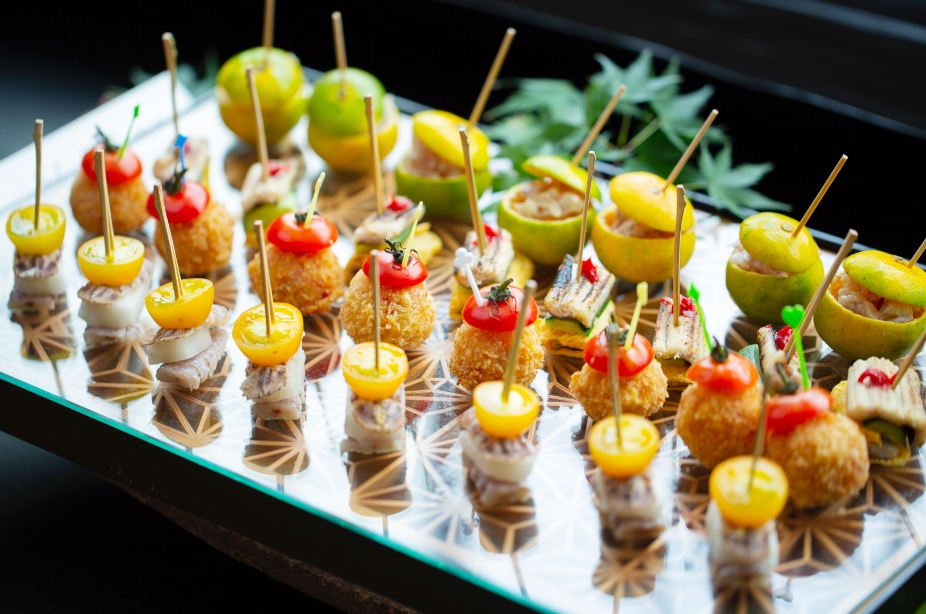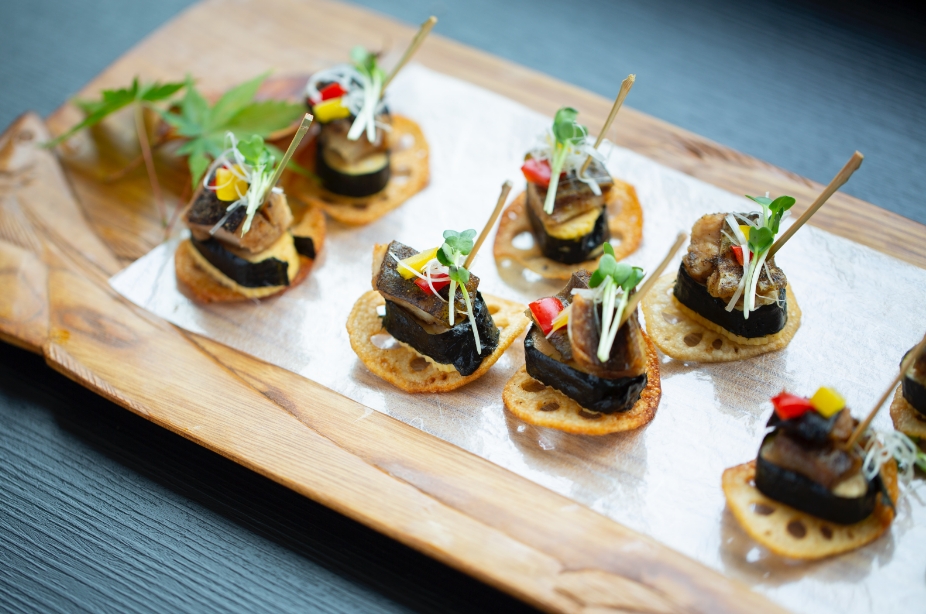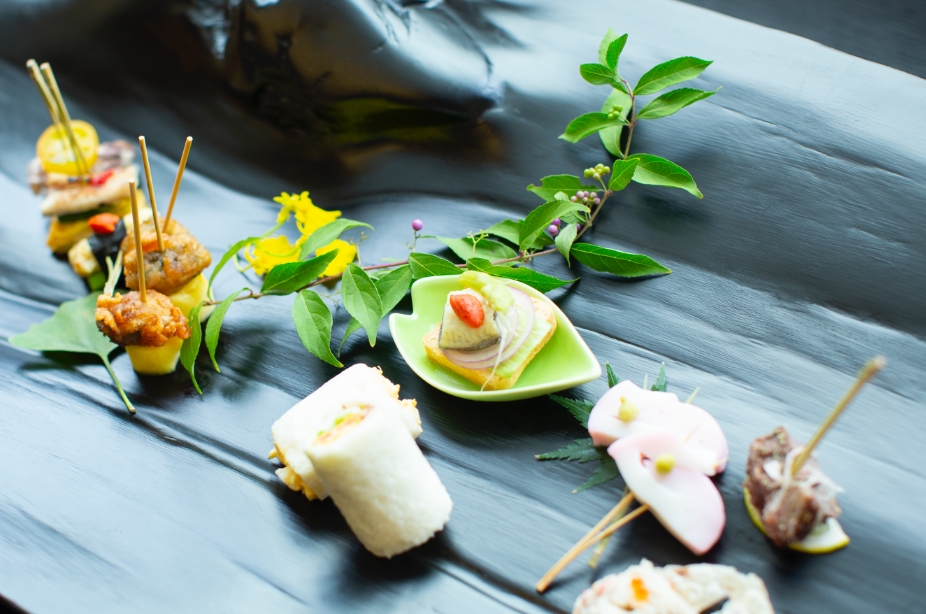 Furniture street
歴史ある古い街並みを、家具を展示するストリートに。古民家などをお借りして、大川の家具の展示場へと様変わりさせた。ワザ右衛門の暖簾を作り、若者達にも来客してもらえるよう工夫した。
A story of an old street with history by exhibiting furniture. We rented traditional Japanese homes and transformed them into exhibition halls for Okawa furniture. We created shop curtains from Wazaemon and designed it so that youths would also come.